Frequently Asked Questions
What do I get with my subscription?
Full access to all existing and future courses as well as an invite to the community Slack channel.
How often will new content be released?
I intend to release a continuous flow of content. This means I won't wait for a course to be 100% complete before releasing content. For example, if a course is 20 videos long I will release a few videos per week as I complete them.
See the "Upcoming Course Roadmap" above for my plans.
What if I already purchased some of the courses individually?
You own those and have lifetime access regardless of subscription status. The subscription plan will give you access to any course(s) that you have not purchased yet.
What happens when I cancel my subscription?
You will lose access to courses you have not purchased individually.
Will existing courses be kept up to date?
Yes. The subscription service includes updates to all existing courses with pertinent features from the latest version of iOS, iPadOS, macOS, etc...
This update will happen each fall when the new versions of the OS's are officially released and no longer in beta.
What kind of content can I expect in the future?
Above you will see a more immediate course roadmap. Below you will find a list of ideas for future courses. Feel free to reach out to me with a suggestion!
Do you offer a student discount?
Unfortunately not. I offer student discounts on the one-time individual purchases of my more expensive courses. The subscription service is designed to be a cheaper entry point to my content, so discounts do not apply.


Can I get a refund?
You may cancel your subscription at any time and you will not be charged for the next month. However, the current month will not be refunded.

Potential Future Courses
SwiftUI - Multi-Platform App (iPhone, iPad, Mac)
Core Data w/ CloudKit Sync
SpriteKit
GitHub Followers - SwiftUI Version
Accessibility
Basic Unit Testing
Apple Wallet
Fitness App & HealthKit
In App Purchases
Push Notifications
ARKit (Augmented Reality)
Intermediate/Advanced Swift
"The App Story" - Design Concept to App Store
Indie App Development Skills
GitHub/Source Control
Sign in with Apple
Xcode Instruments
SwiftUI Animations
Server Side Swift
iOS Dev Job Interview Questions & Practice
The Composable Architecture
Documentation
If you have an idea for an awesome course, I'd love to hear it. Reach out to me on here or on Twitter @seanallen_dev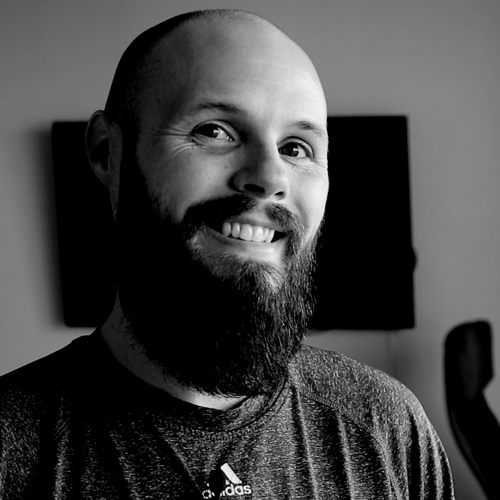 Hi, I'm Sean

I'm an iOS Engineer with over 7 years experience. I've spent most of my career leading client side iOS development for small startups in Silicon Valley.
I've recently shifted my focus to iOS content creation with my YouTube channel that has over 100K subscribers in order to help as many aspiring iOS developers as I can.
I'm also exploring the indie developer route with the creation of my own apps and products.
Basketball junkie. Star Wars. Feverish learner.