This is the course I WISH I had when I was early in my iOS developer career.
Frequently Asked Questions
What will I learn in this course?
You will learn the fundamentals required to get your first iOS developer job. If you have an understanding of the concepts taught in this course, you're ready to start applying for jobs.
Will this course benefit me if I'm not interviewing for jobs?
Absolutely. This course covers a wide variety of fundamental topics for iOS developers. I feel one of the biggest benefits to this course is seeing how an entire project ties together, rather than doing one-off tutorials. Not to mention, you'll leave this course with a nice bit of code to reference on future projects.
What skill level is required for this course?
It's not for absolute beginners. I don't go into detail on what an Optional is, how loops work, or explain an array. That being said, it's not super advanced. It's targeting people that are going for junior iOS developer jobs. If you have a good feel for the basics, this course should be very helpful.
Why aren't you using storyboards?
When you are still learning you will have a better understanding of what is going on with your layouts when you learn how to do them programmatically. The goal of this course is to push you to become better. There's a difference between making something appear on screen and knowing what is actually going on.
Why is this in UIKit and not SwiftUI?
The objective of this course is to help those that are currently trying to get their first job or about to take that leap. SwiftUI is fun and new, but 99.9% of the iOS developer jobs are in UIKit. It will take SwiftUI a couple more years to become relevant in the job market. I intend to release a SwiftUI focused course by the end of 2020.
Do you offer a student discount?
I offer a 40% student discount. However, there's no way to automate that at the moment. If you are a student, email me at seanallen.dev at gmail dot com showing me that you are a student and I'll issue you a discount code.
What version of Xcode will I need?
In order to future proof this course, I set the minimum target to iOS 13. This requires Xcode 11. I did this because iOS 13 has some definitive features that I wanted to include such as Dark Mode and DiffableDataSource.
How did you come up with the Github Followers project?
I have interviewed at almost every major tech company over my career. I've completed and passed a large number of take home projects as well as given them as an interviewer. This is a combination of all that experience into a project that I feel will cover the vast majority of what you'll see should you get a take home project for your interview.
What if I don't find the course valuable?
Within 30 days of purchase there is a 100% money back guarantee. No questions asked. I'm proud of this course and stand by my work. If you don't get value from it, I'm happy to give a full refund.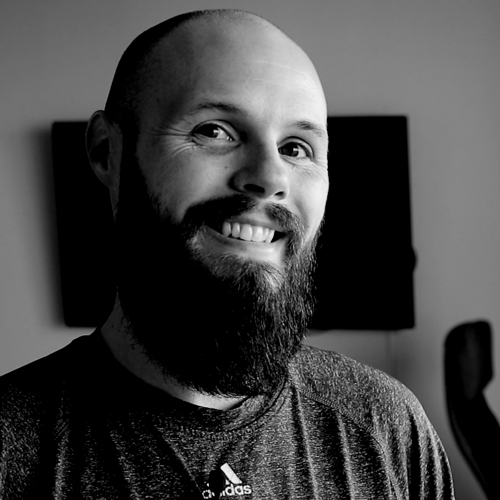 Hi, I'm Sean Allen
I'm an iOS Engineer with nearly 5 years experience. I've spent most of my career leading client side iOS development for small startups in Silicon Valley.
I've recently shifted my focus to iOS content creation with my YouTube channel that has over 50,000 subscribers in order to help as many aspiring iOS developers as I can.
I'm also exploring the indie developer route with the creation of my own apps and products.
Basketball junkie. Star Wars and Game of Thrones. Feverish learner.